BIOGRAPHIES
Carlos Garcia Avello, EUROCONTROL, guest speaker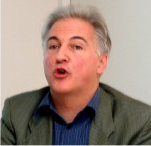 Carlos has an engineering degree from Université Catholique de Louvain in Mécanique Mathématique. He has experience in the development of ATM simulation components and Decision support tools. His present activities are in Common Trajectory Prediction, decision support tools to facilitate Continuous Descent Approaches and RNAV routes into TMA and in the field of traffic complexity prediction for Multi Sector Planning.
Presentation
---
Marc Bourgois, EUROCONTROL, co-organizer
Marc is deputy manager of the Innovative Research Area at the EUROCONTROL Experimental Centre, focusing mainly on emergent technologies and collaborations with universities. In June 2004, Marc joined the EEC from EUROCONTROL HQ where he has been working for 8 years in the European ATM Programme, most recently as the manager of a small unit responsible for business planning, continuous improvement and people strategy. These activities were a logical extension of his role as advisor to the Senior Director, which he performed for 4 years. Marc's first job with EUROCONTROL centered on systems architecture. Marc Bourgois holds a polytechnics degree from the Faculty of Applied Sciences of the University of Louvain and a masters degree in artificial intelligence. He started working as a software engineer on factory automation and production scheduling with Siemens Corporate Research in Bruges. Later he transferred to the European Computer-Industry Research Centre, an international joint venture of Siemens, ICL and Bull based in Munich. As a member of the research staff he worked on logic programming, distributed systems and agents in the context of several EC research actions.
Presentation
---
Garfield Dean, EUROCONTROL, guest speaker
Garfield has been researching in Air Traffic Management (ATM) engineering for 20 years. Initially examining potential applications of artificial intelligence in all aspects of ATM, for the past 10 years he has been analysing ACAS data and providing feedback to users and advice to policy makers. He is a regular user of and believer in OSS, in particular Linux and The GIMP; for example he has prepared his presentation for this roundtable using OpenOffice. He has succeeded in obtaining permission for a EUROCONTROL TCAS safety analysis tool to be distributed free of charge worldwide to aviation authorities.
Presentation
---
Andrea Deverell, University of Limerick, co-organizer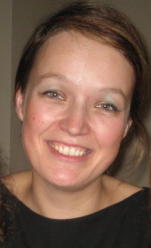 Andrea is pursuing a PhD investigating the use of ambiguity as a means for increasing innovation and creativity in organisational contexts. She has over a decade of experience in higher education, both as lecturer and administrator, and her work has focused on effective collaboration and knowledge transfer between academia and industry. From 1999-2003, Andrea served as Technology Transfer Officer based in the Office of the Vice-President of Research, University of Limerick. In this role she facilitated over 35 research collaboration projects between academia and industry. Andrea is the Events and Industry Forum Coordinator for the CALIBRE project, where her work includes conducting research, coordinating CALIBRE's international workshop and conference series and facilitating the establishment of CALIBRATION, a European Industry Forum for OSS. Andrea is co-author of "Assessing the Role of Open Source Software in the European Secondary Software Sector: A Voice from Industry" (*), which was awarded a Best Paper award at First International Conference on Open Source Systems , in Genova 2005 (OSS2005).
(*) This paper was presented by John O' Flaherty during the roundtable.



---
Arnoud Engelfriet, PHILIPS, guest speaker
Arnoud (born 1974) is a European patent attorney working at the IP department (IP&S) of Royal PHILIPS Electronics. He drafted and implemented the PHILIPS policies on open source usage and release of PHILIPS software as open source. As secretary of PHILIPS' Open Source Advisory Board he coordinates the legal aspects of the use of OSS by PHILIPS. Arnoud is a regular speaker about open source. He has published several articles about legal risks of open source. He maintains the website www.Iusmentis.com with over 250 articles on law and technology.
Presentation
---
Joseph Feller, University College Cork, guest speaker
Jo is a Senior Lecturer in Business Information Systems, University College Cork, Ireland. He previously taught at the University of South Florida and at the Ringling School of Art and Design, and holds a PhD from National University of Ireland. His work on OSS includes two books (Understanding Open Source Software Development, 2001; Perspectives on Free and Open Source Software, 2005) and numerous journal and conference papers, book chapters, panels and tutorials, including 'A Framework Analysis of the Open Source Software Development Paradigm,' which was awarded Best Paper on Conference Theme at The 21st International Conference in Information Systems. Joseph was the lead organiser of the IEEE/ACM workshop series on Open Source Software Engineering (2001-2005), has served as guest editor for special issues on open source for Information Systems Journal, IEE Proceedings Software, Systèmes d'Information et Management and Software Process - Improvement and Practice, and has presented to a variety of industry and government workshops and briefings. Joseph is a senior researcher in the EU FP6 Co-ordination Action project CALIBRE (www.calibre.ie), in which he leads the dissemination and awareness work package and conducts research on OSS business models.
Presentation
---
Brian Fitzgerald, University of Limerick, co-organizer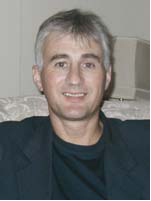 Brian holds an endowed professorship, the Frederick A Krehbiel II Chair in Innovation in Global Business & Technology, at the University of Limerick, Ireland, where he is also Research Fellow, Science Foundation Ireland Principal Investigator, and Research Leader for Global Software Development at Lero – the Irish Software Engineering Research Centre.
He received his PhD from the University of London and his research interests lie primarily in the area of software development, a broad area which encompasses the use of development methods, globally-distributed software development, agile methods and OSS. His publications include seven books, and almost 100 papers in leading international journals and conferences in both the Information Systems and Software Engineering fields (including Communications of the ACM, IEEE Software, IEEE Computer, Software Process Improvement and Practice, Information Systems Journal, European Journal of Information Systems and MIS Quarterly.
Having worked in industry prior to taking up an academic position, he has more than 20 years experience in the software field. This experience was gained in a variety of companies (Citibank, eircom, IDS Computing, Ridge Tool Company) in a number of countries (Ireland, Belgium, Germany). He has also been successful in a number of research funding proposals from the European Commission, Science Foundation Ireland and Enterprise Ireland. Overall, these projects have received funding in excess of €15 million.
---
Jean-Dominique Frayssinoux, ATM consultant, guest speaker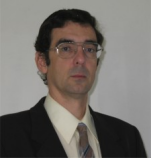 Jean-Dominique has an engineering degree from the French National Civil Aviation School (Toulouse) and a Master degree in Electronic. He is ATM consultant, expert in radar/tracker technologies and a long expertise in software development and evaluation of radar trackers. He has a wide experience of ATM civil and military systems. He has also an experience as a pilot of private aircraft.
Presentation
---
Franco Gasperoni, ATM consultant, guest speaker
Franco has an engineering degree from the Ecole des Mines de Paris, France and a PhD in Computer Science from New York University, USA.
Franco has lectured and conducted research at New York University and the Ecole des Telecommunications (ENST), in Paris. While at the Ecole des Mines, Franco worked with Maurice Allais, the French Economics Nobel prize. With Cyrille Comar, Franco is co-founder and Managing Director of AdaCore (formerly known as ACT Europe), the company that develops, maintains, and offers commercial support for GNAT Pro, the Free Software development environment for Ada 83, Ada 95 and now Ada 2005. AdaCore is a 100% Free Software Company basing its business model on high-quality support and subscription-based pricing. AdaCore provides Ada solutions to customers in the air traffic management, avionics, military, railways, and space industries. Franco, who is a member of IEEE and the ACM has published over 25 papers.
Presentation
---
Gilles Gawinowski, EUROCONTROL, guest speaker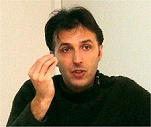 Gilles has a M.Sc in Nuclear Chemistry and another M.Sc. in Computer Science. He also graduated in human factors. He has developed its professional background in the framework of innovative research applied to the Air Traffic Management. He has managed a variety of projects dealing with technical, human factors and operational issues.
Presentation
---
Jean-Luc Hardy, EUROCONTROL, initiator and main organizer
Jean-Luc has academic degrees in Sciences of Education, Computer Sciences, and Business Administration from Belgian and US universities. Starting his carreer as a researcher of the Belgian FNRS at the University of Liège, he has published a book and about 40 papers in French and English. In 1988, he became a consultant for the R&D directorate of the European Commission at Brussels. He joined the EUROCONTROL Institute at Luxembourg in 1991, and has been involved in several training and awareness activities supporting the field of Air Traffic Management (ATM). Working at the EUROCONTROL Experimental Centre in France since 1996, he is presently assigned to the Innovative Research Area, being in charge of a study project to determine possible implications of the OSS paradigm in ATM.
Presentation
---
Martin Michlmayr, Univerity of Cambridge, guest speaker
Martin has been involved in various free software projects for about 10 years. He used to be the Volunteer Coordinator for the GNUstep Project and acted as Publicity Director for Linux International. In 2000, Martin joined the Debian Project, an association of roughly 1000 members working on a completely free operating system. Martin was elected Debian Project Leader in 2003 and after a successful term, he was reelected. In the two years as the leader of Debian, Martin represented the project and performed important organizational and coordination tasks within the project. Martin holds Master degrees in Philosophy, Psychology and Software Engineering, and started a PhD at the University of Cambridge in January 2004. His research focuses on quality management in free software projects.
Presentation
---
Dr John J. O'Flaherty, CALIBRE, guest speaker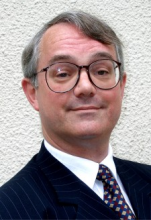 John is Project Manager of CALIBRE, and Technical Director of MAC, The National Microelectronics Applications Centre in Limerick, Ireland. John has 30 years experience in the software industry, both hands-on and development project management. He has been involved in managing, developing, evaluating and reviewing EU RTD projects for over 15 years. Just recently he was rapporteur for the Commission's consultation process on EU future OSS policy initiatives.
Introduction
Conclusion
---
Delphine Prieur, INRIA, guest speaker
Delphine has a Degree in International Commerce and a Post Graduate Law degree from Université Paris V. In 1998, she started to work for the French National Institute for Computing Science and Control (INRIA) where she was first in charge of project administration including European coordination. Since 2001, she has been IP legal advisor at INRIA, specialized in the legal protection of software. She also advises University Paris Dauphine with regards to its IP strategy. At INRIA, she is in charge of the preparation of IP clauses for framework agreements with industrial parties such as France Télécom, Hitachi, Microsoft, Renault, etc. She is also in charge of the legal procedures of protection of INRIA results: patents, trademarks, software deposit, etc. She participated, on a legal point of view, to the creation of open source consortia, such as Objectweb, the open-source distributed middleware, and Scilab, the open source scientific software package for numerical computations.
Presentation
---
Sip Swierstra, EUROCONTROL, guest speaker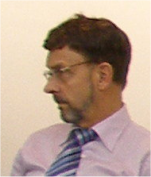 Sip is responsible for the Centre of Expertise for Trajectory Prediction at EUROCONTROL Headquarters in Brussels, Belgium. After graduating as an electronics engineer he joined EUROCONTROL in 1973. He has been working on aircraft performance modelling, trajectory prediction and the application of these techniques in advanced ATM tools, in particular the Arrival Management concept "Zone of Convergence"
Presentation
---
Burkhart von Erlach, EUROCONTROL, guest speaker
Burkhart is born in Berne/Switzerland in the early 60ies. He has a law degree from the Berne University. He made post graduate studies at McGill University in Montreal (LL.M in Air and Space Law). He worked at the Swiss Federal Department of Foreign Affairs in Berne (Transport Law). He joined EUROCONTROL in 1993, first at the Procurement and Special Agreements Section in Brussels and, since 2005, at the Experimental Centre at Brétigny as Head of the Finance Team. In both EUROCONTROL functions, he has been dealing with the intellectual property rights issues.
Presentation